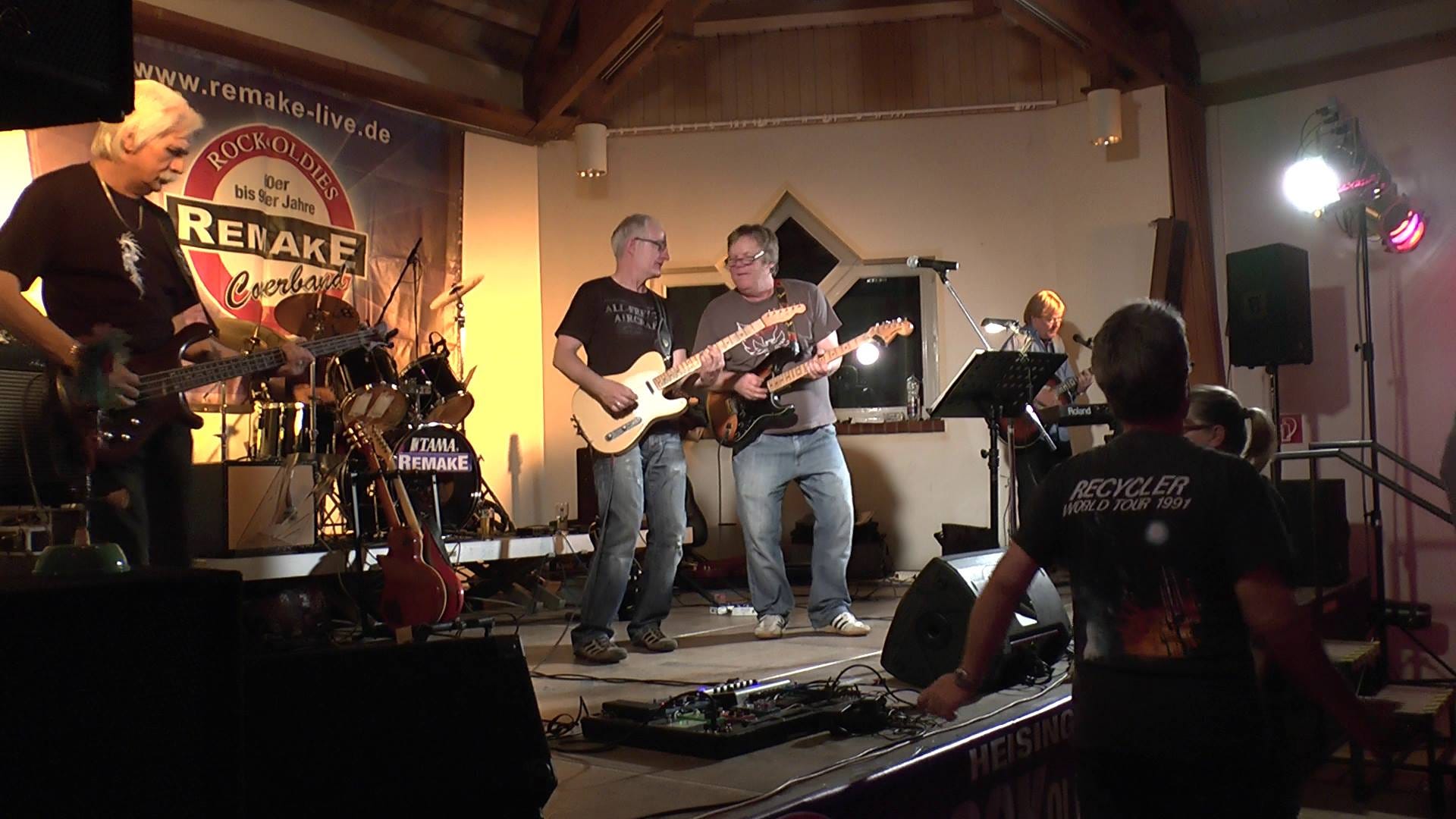 REMAKE
Rock&Oldies live !
REMAKE ist eine Live-Band !
REMAKE spielt die besten Rocksongs und Oldies der 60er bis 80er Jahre live - mit Spaß und Spielfreude.
Wir spielen Songs von den Rolling Stones, Pink Floyd, Gary Moore, Dire Straites, CCR, Billy Idol, Lynyrd Skynyrd, Jimi Hendrix, Steamhammer, Santana, Eric Clapton, Joe Cocker usw. - insgesamt bis zu 5 h Livemusik !


History
REMAKE wurde 1992 von Sänger Hubertus Günther und Keyboarder Acki Lohrbach gegründet. Gitarrist Siggi Hauswirth kam 1997, Drummer Achim Kamrad 1999 und Bassist Kurt Gribnau 2001 hinzu. Seitdem gab es zahlreiche Auftritte auf Stadtfesten, in Kneipen, für Vereine oder auch Privatveranstaltungen. Hervorzuheben sind mehrere Konzerte auf dem legendären Zechenfest der Zeche Zollverein oder die legendären Rock Oldie Nights in Essen-Heisingen seit mehr als 25 Jahren.


Videos:
REMAKE live in Heisingen:
Youtube-Link:
Die Band
Hubertus Günther - Voc / G
Siggi Hauswirth - G
Kurt Gribnau-B
Acki Lohrbach - Keys, G, Voc
Achim Kamrad - Dr


Eure Meinung ?
Wir freuen uns über jeden (positiven) Gästebucheintrag: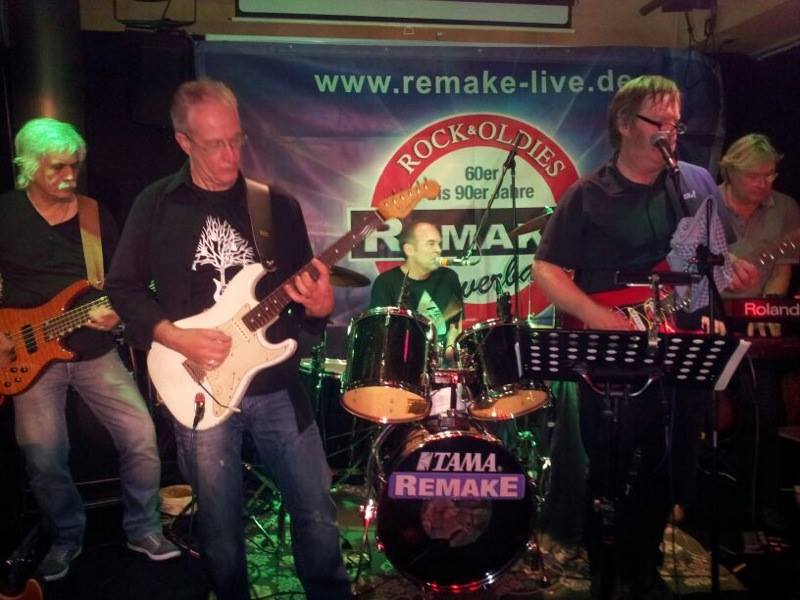 REMAKE Setlist
After Midnight (J.J.Cale/E.Clapton)
All along the watchtower (Jimi Hendrix)
All right now (Free)
All your love (Gary Moore)
American Pie (Don McLean)
Another brick in the Wall (Pink Floyd)
Back in USSR (Beatles)
Black magic woman (Santana)
Blues Brothers medl./Sweethome Chicago
Everybody,needs /Jail house rock (Blues
Brothers)
Born under a bad sign (Cream)
Born to be wild (Steppenwolf)
Brown sugar (Rolling Stones)
Cocaine (Eric Clapton)
Come together (Beatles)
Crossroads (Cream)
Der Spieler (Achim Reichel)
Down to the waterline (Dire Straits)
Fool for Youe Stockings (ZZ Top)
Green River (CCR)
Have you ever seen the rain (CCR)
Hey Joe (Jimi Hendrix)
Honky tonk woman (Rolling Stones)
Imagine (John Lennon)
In the Air Tonight (Chris Daughtry)
I Come in Peace (joe Cocker)
Johnny be good (Chuck Berry)
Jumping Jack flash (Rolling Stones)
Juniors wailing (Steamhammer)
Knocking on heavens door (Bob Dylan)
Like a Rolling Stone (Bob Dylan)
Little Wing (Jimmi Hendrix)
La Grange (ZZ Top)
Locomotive breath (Jethro Tull)
Money for nothing (Dire Straits)
Movin on (Gary Moore)
Notbush city limit (Turner/Seeger)
Oh pretty woman (Gary Moore)
Proud Mary (CCR)
Rebel yell (Billy Idol)
Red House (Jimi Hendrix)
Route 66 (Rolling Stones)
Satisfaction (Rolling Stones)
Smoke on the water (Deep Purple)
Steppin out (John Mayall)
Still got the blues (Gary Moore)
Stormy Monday Blues (Cream)
Stone free (Jimi Hendrix / Eric Clapton)
Sultans of swing (Dire Straits)
Summer in the city (Lovin Sponful)
Sunny afternoon (Kinks)
Sunshine of your love (Cream / Eric Clapton)
Suzie Q (CCR)
Steamy Windows (Tony Joe White)
Sweet home Alabama (Lynyrd Skynyrd)
Sweet sixteen (Billy Idol)
Superstition (S.Wonder/Phil X)
Sympathy for the devil (Rolling Stones)
Texas Flood (Steve Ray Vaughan)
Texas Strut (Gary Moore)
The Last Time (Rolling Stones /J.Tackery)
The road to hell (Chris Rea)
The Wind cries Mary (Jimi Hendrix)
Too tired (Gary Moore)
The Reaper ( Blue Oyster Cult)
You upset my Baby (Bonnmassa)
Verdamp lang her (BAP)
Waschsalon (BAP)
What it is (Dire Straits)
Whisky in the jar (Thin Lizzy)
White room (Cream / Eric Clapton)
Whole lotta Rosie (The King)
Wonderful tonight (Eric Clapton)
You cant always get (Rolling Stones)
You really got me (Kinks)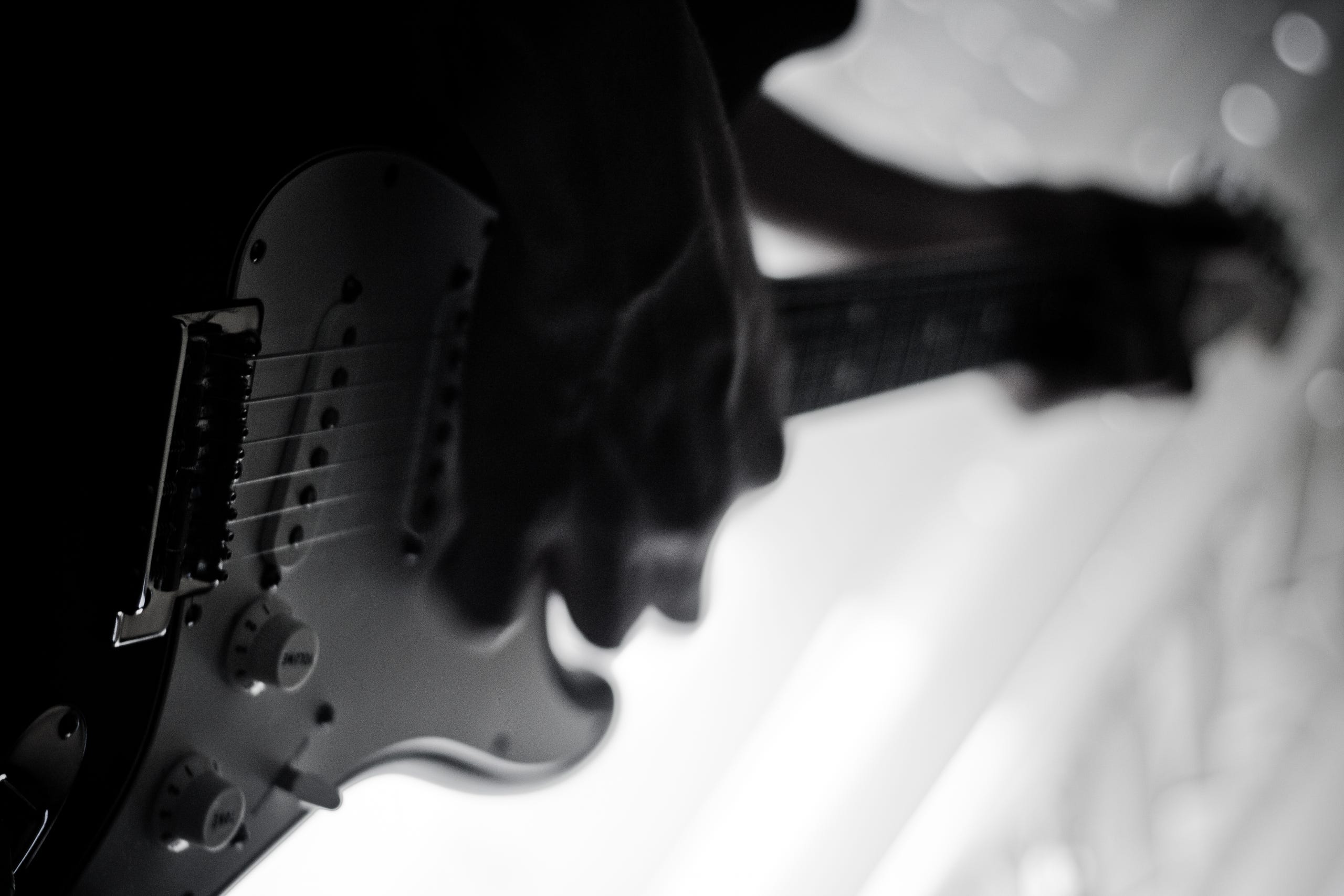 Termine
Nächste Auftritte:
Abgesagt !
21.03.2020
Rock-Oldie Night in Essen Heisingen
Pfarrsaal St. Georg
Heisinger Str. 480

11.10.2019 21:00 Uhr
12. Rock-Oldie Night im Kanapee
Meerbusch Osterath
Hochstr. 32-34
24.08.2019 15:30-18:00 Uhr
Essen Heisingen auf dem "Wottelfest"

01.09.2019 14:00-18:00
Meerbusch Surfsee Windsurfing Club Osterath, Tag des Sports

2019
16.03. - ROCK-OLDIE-NIGHT - Essen/Heisingen

---------------------------------------------------------------------------------------
2018
10.03. - ROCK-OLDIE-NIGHT - Essen/Heisingen
30.09. - ZECHE ZOLLVEREIN - Essen
23.11. - KANAPEE - ROCK-OLDIE-NIGHT - MB/Osterath
---------------------------------------------------------------------------------------
2017
30.04. - ROCK-OLDIE-NIGHT - Essen/Heisingen
28.07. - SOMMERFEST KLOSTERBRÜDER - Krefeld/Inrath
03.11. - KANAPEE - ROCK-OLDIE-NIGHT - MB/Osterath
---------------------------------------------------------------------------------------
2016
30.05. - ROCK-OLDIE-NIGHT - Essen/Heisingen
27.08. - SURFCLUB MEERBUSCH / MB/Osterath
29.10. - ROCK OLDIE NIGHT - ST. HUBERTUS / Essen
---------------------------------------------------------------------------------------
2015
25.04. - ROCK-OLDIE-NIGHT - Essen/Heisingen
31.05. - BRUNNENFEST - Essen/Stoppenberg
29.08. - BEACHPARTY AM SEE - MB/Osterath
05.09. - ROCK OLDIE NIGHT - ST. HUBERTUS - Essen
27.09. - ZECHENFEST - Zeche Zollverein - Essen
16.10. - KANAPEE - ROCK-OLDIE-NIGHT - MB/Osterath
---------------------------------------------------------------------------------------
2014
25.01. - ROCK-OLDIE-NIGHT - Essen/Heisingen
27.06. - ROCKNACHT SCHÜTZENHAUS - Angermund (Privat)
06.09. - BENEFIZ KONZERT - ST. HUBERTUS - Essen
28.09. - ZECHENFEST - Zeche Zollverein - Essen
03.10. - WINDSURFING CLUB - Meerbusch
24.10. - KANAPEE - ROCK-OLDIE-NIGHT - MB/Osterath
---------------------------------------------------------------------------------------
2013
26 01. - ROCK-OLDIE-NIGHT - Essen/Heisingen
16.06. - TUPPENHOF - Rock Oldies Frühschoppen -Kaarst/Vorst
29.09. - ZECHENFEST -Zeche Zollverein - Essen
02.11. - KANAPEE - ROCK-OLDIE-NIGHT - MB/Osterath